6000 years after its discovery, ramie or "Chinese nettle" is back in the news. Especially in the eco-responsible textile sector, which is constantly on the lookout for new environmentally friendly materials and fabrics. Indeed, the many natural properties of ramie are attracting curiosity and winning over producers.
The history of ramie
Used for thousands of years in China, ramie has always been appreciated for its many qualities. This makes it one of the oldest plants used for textile production. In Europe, it is used for other purposes, mainly in the manufacture of upholstery and industrial products such as fishing nets. Ramie is also used in the manufacture of paper, including banknotes. It is now grown in Brazil, the Philippines, India and even the United States, among others.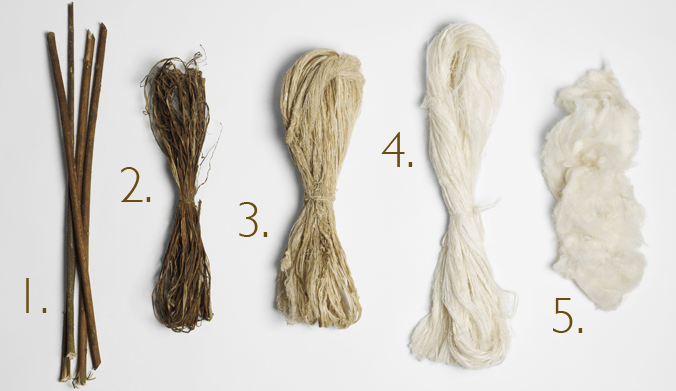 Properties of ramie
Ramie is known to be very strong and has a high quality cellulose which makes it almost unbreakable with bare hands. Its fibre is also said to be rot-proof, so its preservation is optimal. These are great advantages for a natural fibre that is also aesthetically pleasing. The texture of the "Chinese nettle" fibre tends to resemble that of linen with a silky appearance. It is often combined with other fibres such as wool for a more pleasing look. It is therefore a hard-wearing natural fibre with an aesthetically pleasing appearance, a perfect combo for sustainable clothing made from eco-friendly textile fibres.
Clothing uses of ramie
Ramie is now used in garments at a cottage industry level, having lost its former grandeur. However, the environmental awareness of producers tends to broaden the use of natural fibres such as ramie. Thus, its potential is recognised and its uses can be varied. It can be found mainly in the manufacture of dresses and shirts with an exceptional final result. As mentioned earlier, ramie can be used to make upholstery fabrics and can therefore be found in eco-responsible curtains, for example.
Ramie is an example of the revival of forgotten plant textile fibres that still have enormous potential. It could be used to produce vegan clothing and to offer ultra-resistant natural clothing that is part of the new sustainable consumption dynamic.
---
Subscribe to our newsletter for more articles!
If you would like more information contact us here or by e-mail at contact@greenybirddress.com
---